5G, Connected and Autonomous Vehicles
Marshall Wolfe were delighted to attend the IM  Breakfast Network event yesterday to discuss the development of CAV (Connected and Autonomous Vehicles) as we move across to the world of 5G.
Paul Muschamp gave us a glimpse of the future and all of a sudden TaaS (Transport As A Service) does not seem so far away. Of course the 'unimaginable' a few years ago is already with us (Driverless Pods in Milton Keynes, Active Collision Avoidance Systems in current fleets, Self-Parking Cars etc.) to supplement real time traffic and SatNav decisioning systems that we accept as part of every day life. It is not now so unthinkable that in the not too distant future we will be able to summon a pay-per-use vehicle via our mobiles. Once in, the steering wheel and pedal free vehicle takes you to your destination of choice via the most appropriate route. Wow! 
Paul is the Head of Future Communications Research at BT. He is leading BT's research on CAV. It is no surprise BT has a very active involvement given that the biggest and fastest network across the UK will be a vital component for 5G and connected vehicles.  
Matt Porter 'Gadget Man' had the opportunity to drive the new Tesla Model S and give his account on his intelligent car journey with automatic over-the-air updates, cruise control which even changes lanes hands-free and now equipped with autopilot. This is one of the most advanced autonomous cars on sale, but there are plenty more to develop before we have truly autonomous vehicles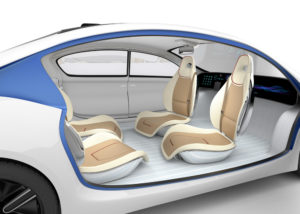 There are of course still questions to be answered:
Can we protect smart vehicle networks from cyber security attacks?

Are the public ready to trust a driverless vehicle and would you want to give up that control?
It would be great to see a significant proportion of Big Data, Application Build and Network requirements for CAV programmes to be satisfied by high-tech ICT IM Companies at Adastral Park
Two thoughts to leave you with:
Could the new Martlesham Housing estate be designed as a driverless prototype with self driving pods ferrying residents to local places of work or to transport hubs and car parks? (Imagine growing up on a housing estate with no traffic pollution and no pedestrian RTAs!)
Matt Porter (Gadget Man)   – can you let me know when you need a passenger for the test drive of the Tesla Roadster?
Marshall Wolfe look forward to attending the next upcoming events at Innovation Martlesham.
Amber Hunt – Talent Systems Consultant